Most of the times I've had a conflict of choosing between what my mind thinks I should do and what my heart feels I should do. It's different from the good and bad conversations you have in your mind. According to me, when it's between your mind and heart it's about doing the right thing in a logical manner and doing the right thing in an emotional manner. I haven't reached to a decision yet but now I'm almost certain where the power and willingness to do it lies.
The first time I was introduced to Anna and the EDI model was during our Extra Fuel session as part of my MSc Occupational Psychology course. There were around 25 of us, curious and eager participants, listening to Anna and being intrigued with her theory. As we were approaching the end of the session there was an opportunity offered to us to collaborate with her. The opportunity was to evaluate the Authentic Confidence Programme developed by Anna of Zest Psychology, as part of our MSc Dissertation. As you might have guessed, I really wanted that opportunity because having a structure/ framework already in place during your first dissertation is really beneficial. Additionally, it was focused at building self-confidence in the underrepresented employees at an organisation with a potential for them to be future leaders. This is what interested me the most. However, looking at the other classmates and how they were interested as well resisted me from applying. I thought to myself, "Oh Kamand, they have much more experience than you do, you shouldn't go for it because you won't be selected anyway." I decided not to send the email.
It kept playing on my mind so after 2 days I sat and drafted the email. Somewhere my mind told me just give in the email, worst case you won't be selected. This was against my heart which felt a little small and not able to gather the courage to stand amongst the better experienced. I listened to my mind and sent the email. It was like a relief where I now felt that even though I don't get selected it's okay because different opportunities will come my way and I won't shy away from applying. To my surprise I got selected and I was overjoyed. Even though it was just the beginning of the project and I hadn't really started, there was a sense of accomplishment and acceptance that I had. It's been a huge learning for me wherein I mustn't shy away from opportunities when it's offered to me. It's offered for a reason and my job is to grab the opportunity, it's for the givers of the opportunity to select me. At least, I won't be having the regret of Oh I should have applied for it.
Moving forward to my favourite part which was interacting (interviewing – qualitative data collection) with the participants who took part in the data collection process. Hearing their experiences was inspiring and addressed few of my questions or difficult situations related to confidence. Once I completed the interviews, I did a thematic analysis to help me find consistencies along the interviews to form themes. During the process I realised that whether the theme got to do with dealing with a particular behaviour or feeling different, it all started with the mind. It came out to me as though the mind was the source of confidence that encouraged the participants to behave, feel or make decisions in a certain manner. For example, the themes of not comparing self to others and being able to process and handle situations.
Therefore, this whole dissertation has not only given me academic knowledge, learning and experience, but it has also made me realise the importance and the power of one's mind in making decisions and performing actions. However, the heart mustn't be neglected, it's justified to feel scared or protective. We still need to listen to our heart but while approaching challenges cautiously and having the right mindset. Feeling scared means, you are stepping out of your comfort zone and there is an opportunity to grow and learn.
This reminds me of a Bollywood film named '3 Idiots'. One of the main characters says the heart is scared but easy to manipulate. So when you think it is scared and needs to feel better, put your hand on your heart and say "All Iz Well."
In the end, go for it.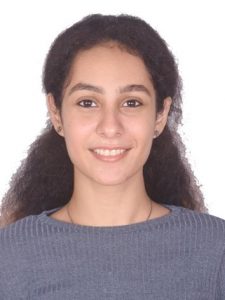 Blog Author: Kamand Faramarzi Far
University of Hertfordshire, MSc Occupational Psychology Research Placement with Zest Psychology
You can watch the research video Kam made below